Sustainability
At Al-Madina Washing Plant Ltd., we are deeply committed to sustainability and environmental responsibility. We recognize the importance of protecting our planet and minimizing our ecological footprint. With this in mind, we have implemented various initiatives to promote sustainable practices throughout our operations.
From utilizing state-of-the-art machinery with energy-efficient features to implementing water conservation measures, we strive to minimize resource consumption and waste generation. Our advanced Effluent Treatment Plant (ETP) ensures the proper treatment and disposal of wastewater, meeting stringent environmental standards.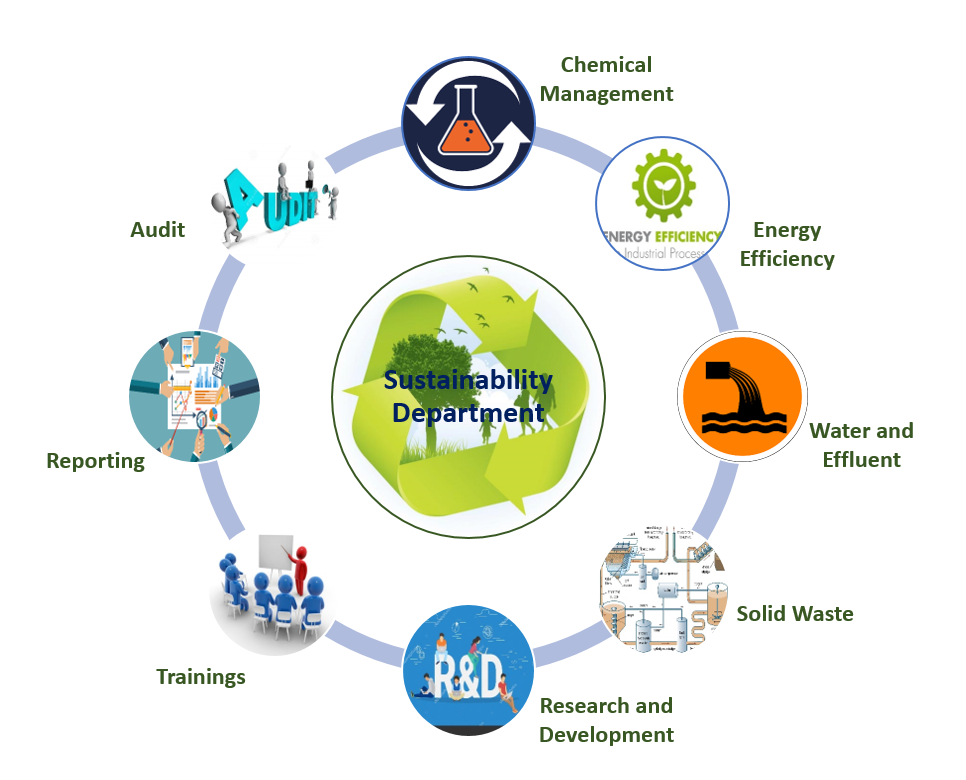 Commitment to Our Community and Environment
We are actively involved in CSR activities that aim to enhance the lifestyle and conditions of both our own employees and the wider community. By engaging in various social initiatives, we strive to make a positive impact on the lives of individuals within and outside our organization.
Environment is always at the priority list of Al-Madina Washing Plant Ltd. Our firm commitment in conserving the environment reflected in our state-of-art production units, washing plants with modern ETP plants. Efforts are made to control Waste and use of natural resources as Water, Gas, and Energy. We also emphasize on disposal and proper re-utilization of Industrial Wastes.